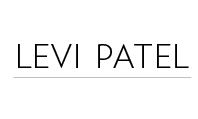 This Pale Fire - Alchemy (Album Production)
Corban Koschak, aka This Pale Fire, aka one of my favourite songwriters, approached me looking to imbue some of my style into the production of his song Northern Lights. What began as one song turned into an opportunity to produce his stunning album Alchemy.
During the project Corban traveled up most weekends to my recording studio north of Auckland, each time with the core of a new song. We would develop and arrange the songs together over each weekend, transforming them from solo acoustic songs into what you now hear on the album.
Toward the Sun - Collaboration with Rhian Sheehan
Rhian Sheehan has been a huge influence on me since I discovered his music in 2009, and a couple of years ago we finally got to work together in a dream collaboration for me. We traded the spark of an idea back and forth until eventually it grew into Toward the Sun, released on Rhian's album A Quiet Divide.
Every time I received a new version from him it was filled with beautifully subtle tweaks along with wonderfully surprising changes, and the music moved me more and more as the piece evolved. It was incredible.
Suren Unka - EP Collaboration
I worked with electronic producer Suren Unka to create our 5/8 EP, and here we are performing it live in studio.
While we both worked together on all elements, Suren focused on the beats and synth sound design, while I worked more closely on the melodies, harmonies, and acoustic instrumention to produce this dynamic ambient house record together.
Featured Reworks
When I approach a rework/remix project I typically ask myself what I would create if I had come up with the original parts, which always inspires me. It's also a special privilege to tear apart and rebuild someone's creation, so I always try to add my style while maintaining the essence of the original version.
Here are three recent examples of my reworks for three talented musicians.